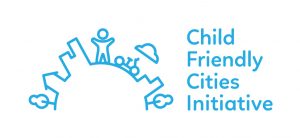 The SDSU Geography Department, YESS Center, and Project Hope Alliance are pleased to be working with the City of La Mesa, California to become recognized by UNICEF USA as a child friendly city. Use the links below to learn more about this initiative and to see some of the information that has been compiled to support the goal of making La Mesa a child-friendly city.
What is a Child Friendly City?
How can La Mesa be recognized as a CFC?
Government Assessment Report for La Mesa
Community Resource Map for Youth 
Our next step is to invite community members, especially the youth, to participate in these conversations.