Current Evaluation Projects & Community Partners
The California Global Education Project (CGEP) at the University of San Diego promotes global competence for all students through high quality, standards-based, and interdisciplinary professional learning programs for PK-12 educators in California. CGEP partners with various universities and regions throughout California. CGEP collaborates with teachers, schools, districts, and education partners committed to developing global citizenship, which enhances curiosity, creativity, empathy, integrity, and agency while learning about personal, community, and global identities and issues.
---
Boys to Men Mentoring is a nonprofit organization that is committed to creating communities of dedicated men who are able to guide and support at-risk, often fatherless, boys on their journey to manhood. Every week, mentors show up at middle schools, high schools, and community centers to give teenage boys a community of men who listen, encourage, and empower them. Over 75% of the boys currently in the program are growing up without a father. Their community based mentoring approach gives boys a variety of positive male role models who show up consistently, tell the truth about their struggles as men, ask the boys what kind of man they want to be, praise them for their gifts, support them when they mess up, and encourage them to become the man they want to be.
---
CalWORKS Home Visiting Initiative Program


Partners: South Bay Community Services
The CalWORKS Home Visiting Initiative Program supports health outcomes for pregnant and parenting women and infants born into poverty with the purpose of expanding their future educational, economic, and financial capabilities. The program provides 24 months of high-quality, evidence-based, culturally competent services that meet the needs of those in the community.
---
County of San Diego Mental Health Services Prevention and Early Intervention (PEI) Program
 Partners: San Diego Unified School District and South Bay Community Services
The PEI program provides evidence based social-emotional mental health prevention and early intervention services for children in pre-school through third grade and their families. The program provides school-based services targeting children served in various schools throughout the San Diego and South region school districts and also creates Family/Community Partnerships to serve the families and communities of students.
---
California Board of State and Community Corrections Proud Parenting Program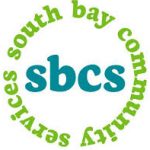 Partner: South Bay Community Services
The Proud Parenting Program serves parents or expecting parents (ages 14 to 25 year old) who have prior involvement or are at-risk of involvement in the justice system. The program seeks to prevent parents from re-offending or re-entering the justice system, while also improving parental attitudes surrounding responsible parenting, child abuse/neglect, and enhancing their knowledge of child development and parent-child bonding.  The community served is Barrio Logan and the South region of San Diego, which is situated directly on the San Diego, USA / Tijuana, Mexico border.
---
First 5 First Steps (F5FS) Home Visiting Program in South Region
Partner: South Bay Community Services 

The First 5 First Steps Home Visiting program provides home visiting services for pregnant women and families with children ages 0-3. First Steps promotes positive parenting and enhances child health and development for families who may face hardships and stressors that place them at increased risk for poor health and developmental outcomes. The program seeks to strengthen child and family relationships by providing support, education, and guidance through home visits. Visit the First 5 First Steps website to learn more.
---
First 5 Healthy Development Services (HDS) Initiative in South Region
Partner: South Bay Community Services

HDS provides a variety of services that assist in the early identification and treatment of children with mild to moderate developmental delays. The services include assessments and treatment for developmental and behavioral concerns, as well as parenting classes and care coordination for families receiving services.
Visit the Healthy Development Services website to learn more.