Community Consulting Staff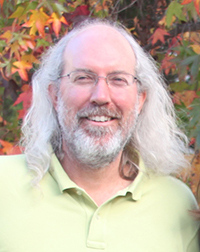 Thomas Herman, Ph.D., Director
therman@sdsu.edu  | (619) 594-0592
Thomas Herman earned his Ph.D. in Geography in 2000 from the joint doctoral program of the University of California-Santa Barbara and San Diego State University, having studied previously at Villanova (BA) and New Mexico State (MA) Universities. He is currently an Adjunct Professor of Geography; Project Director for the Young People's Environments, Society and Space (YESS) Research Center; and Director of the California Geographic Alliance (CGA). Tom's research interests revolve around social geographies – particularly of children, families, and communities – and the evolution of urban neighborhoods. Tom is thrilled to be able to contribute to community well-being and the work of non-profit and governmental organizations as an evaluator/consultant. Tom is also a passionate advocate for the discipline of geography and enjoys sharing his enthusiasm with teachers and students whether in the classroom or in the field.
---
Rhianna L. Maras, M.A., Program Manager
rmaras@sdsu.edu | (619) 594-7932
Rhianna earned her Master's Degree in Women's Studies from San Diego State University, where she now serves as a lecturer. She previously received her Bachelor's Degree in Psychology, as well as in Women, Gender and Sexuality Studies from California State University-Long Beach. Her research interests are focused on to the representation of women in media, particularly within the justice and legal systems. Her education and experience have further supported her interests in social/environmental justice, mental health, reproductive rights, globalization, feminist theory, and critical race theory.  Rhianna has worked with the YESS Research Center and the Community Consulting team since 2013 and enjoys serving as an evaluator for various non-profit and governmental organizations.